Global News
'Smugglers' charged €8,000 each for migrants' 'voyage of death' to southern Italy, police say | World News
Smugglers allegedly charged €8,000 (£7,000) each for the "voyage of death" from Turkey to Italy in which at least 65 people died.
The migrants, including 14 children, died when their overcrowded wooden boat slammed into a sandbank a few hundred metres off Italy's Calabrian coast and broke apart in rough seas early on Sunday.
At least 80 people have survived but dozens more are feared dead after survivors indicated the boat had carried about 170 people when it set off last week from Izmir.
Aid groups said many of the passengers came from Afghanistan, including entire families, as well as Pakistan, Syria and Iraq.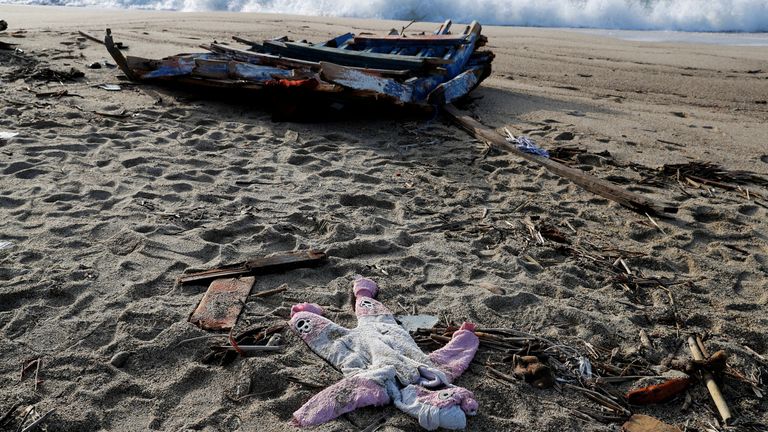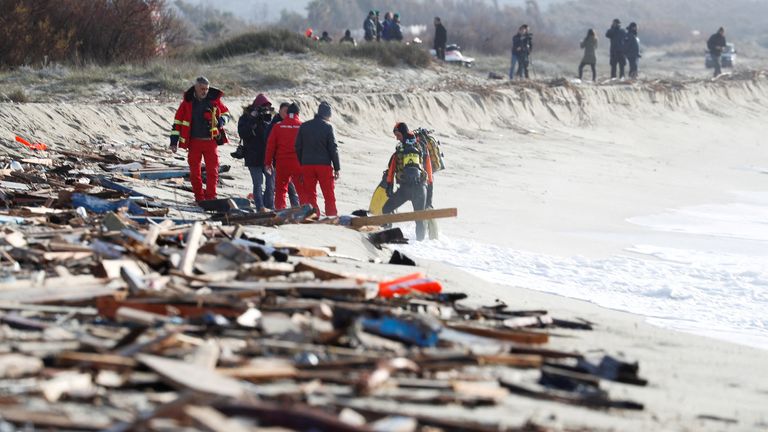 Investigators have identified three suspected smugglers, a Turk and two Pakistani nationals, Crotone prosecutor Giuseppe Capoiccia said.
A second Turk is believed to have escaped or died in the wreck.
Italy's customs police said the organisers of the crossing charged €8,000 (£7,000) each for the "voyage of death".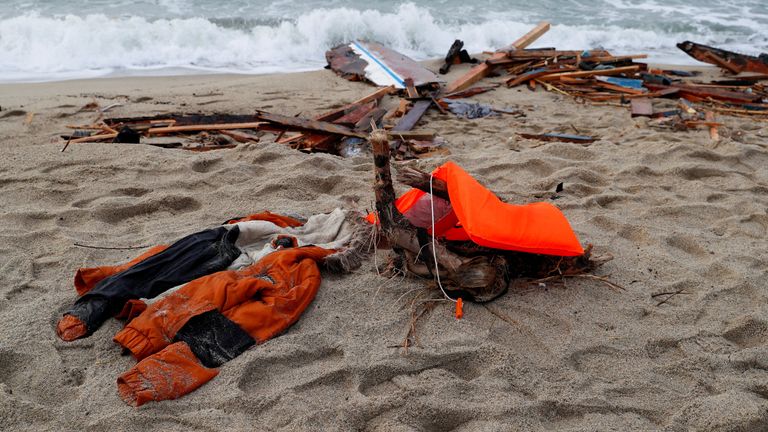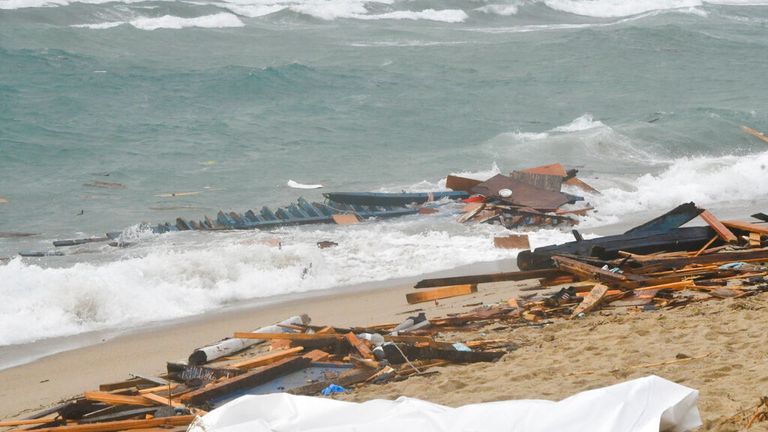 The EU border agency Frontex said its aircraft spotted the boat off Crotone late on Saturday and alerted Italian authorities.
Italy then sent two patrol vessels but they had to turn back due to poor weather. The rescue operation went out early on Sunday after the boat had splintered.
Interior minister Matteo Piantedosi disagreed with suggestions the rescue was delayed or affected by government policy discouraging aid groups from staying at sea to rescue migrants.
"There was no delay," Mr Piantedosi said. "Everything possible was done in absolutely prohibitive sea conditions."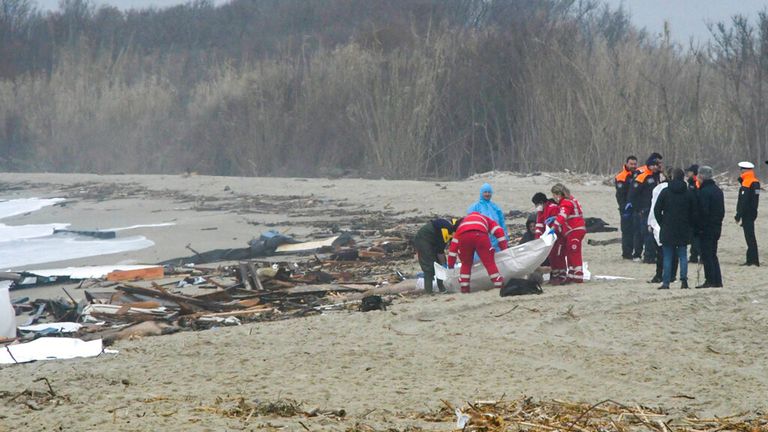 Read more on Sky News:
What is asked in the 20-day questionnaire asylum seekers must fill out?
Bodies of 18 migrants found in abandoned lorry on highway in Bulgaria
Italy's Prime Minister Giorgia Meloni sent a letter to European leaders demanding quick action to respond to the migrant crisis and insisted the only way to deal with it seriously and humanely was to stop migrants from risking their lives on dangerous sea crossings.
Ms Meloni's right-wing government has concentrated on frustrating efforts by humanitarian boats to make multiple rescues in the central Mediterranean by assigning them ports of disembarkation along Italy's northern coasts, meaning the vessels need more time to return to the sea after bringing migrants aboard and taking them safely to shore.
Amnesty International said European governments "must ensure that there are safe and legal routes for people to reach the EU".
Eve Geddie, Amnesty International's Europe director of advocacy, said: "How many more lives must be lost before European policymakers see that blocking safe and legal routes and criminalising rescue workers does not stop people making these journeys? It just makes them even more perilous.
"Instead of making Europe's borders even more unwelcoming by pushing people back and criminalising NGO rescuers who attempt to save lives at sea, European governments should focus on ensuring safe passage for migrants."
#Smugglers #charged #migrants #voyage #death #southern #Italy #police #World #News