Sports News
Fourth Test, Day four highlights, results, latest updates; Nathan Lyon's surprising admission
Nathan Lyon believes he bowled better on day three in Ahmedabad for just one wicket than he did in Indore, where he took 11 wickets in Australia's nine-wicket win.
Speaking after play, Lyon said bowling in Ahmedabad was more of a "patient game" whereas Indore was more of a lottery.
"When the pitch is like Indore… I felt like I bowled better today than what I did in Indore. And it's just coming down to doing your basics well enough for long enough," he said.
Lyon believes the experience from Australia's tour of Pakistan last year – where the tourists were faced with lifeless and billiard table flat wickets – was going to be crucial to success in this Test.
"I'm very proud of the guys' efforts. We knew it was going to be a grinding day, a very similar wicket to what we faced in Pakistan 12 months ago. So for the boys to get the plans and shut down the scoring when you're bowling to guys like Gill and Virat on this type of surface, it can be challenging.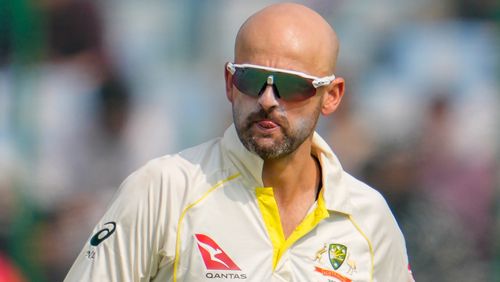 "But I think the way the guys stuck at their plans for long periods, it's a really big moment for two young spinners.
"I think it's pretty even to be honest with you – we know in this part of the world, games can speed up quite quickly, so it's about being patient for long periods of time and not chasing the game."
In that tour of Pakistan, the first two Tests were draws. The third was heading for a similar fate before the Aussies rallied to clinch victory on day five in Lahore.
Lyon said that win was enough for him to still believe victory in Ahmedabad was possible.
"These are the type of Test matches that are won in the last half an hour of day five, and these are the type of Test matches you want to be a part of – the hard grind with a potential great reward at the end of it," he said.
"They're challenging, but we're all up for a challenge, and it's a proper grind, good Test cricket."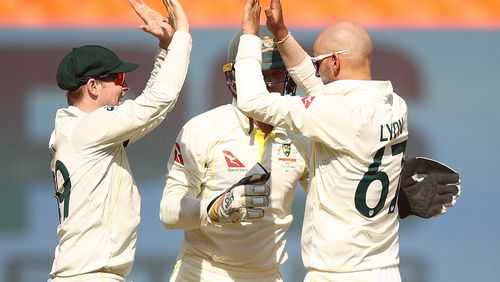 #Fourth #Test #Day #highlights #results #latest #updates #Nathan #Lyons #surprising #admission